Welcome to Always-Redi Mix Concrete
Always-Redi Mix is a locally owned ready-mix concrete company with two locations, one in Onalaska, WI and one in Sparta, WI.  Our experienced team is committed to providing quality concrete products that fit your individual needs.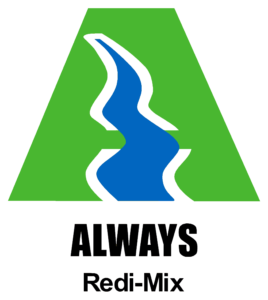 CONTACT US @ 608-783-6833
WE STRIVE TO PROVIDE
THE BEST QUALITY PRODUCTS
WITH THE BEST SERVICE
" IF YOU DON'T USE ALWAYS REDI-MIX IT'S YOUR OWN ASSPHALT "
18 Front discharge Ready-Mix trucks that can serve your needs from the large projects to small we do it all.
We sell large retaining wall blocks also